Meet the Rew Farm animals.

Below are some of the friendly animals that live at Rew Farm, why dont you read more about them before you meet them on your stay.

As well as our animals, you may see the occasional rabbit, fox and other wild life. Please bear in mind that you are in the country so may also see an occasional ant, mouse, spider and other "creepy crawlies". Our animals (cat in particular, love to hunt), so you may see the occasional rabbit being hunted. This is all part of nature!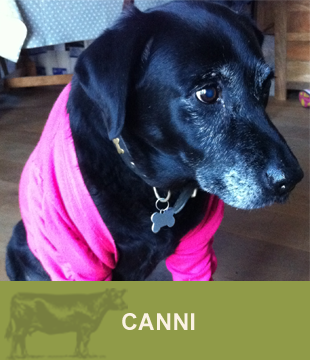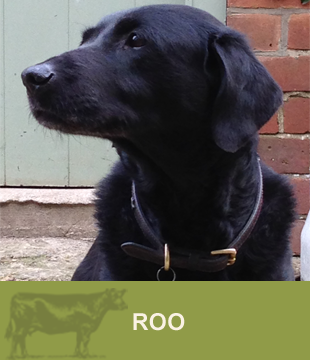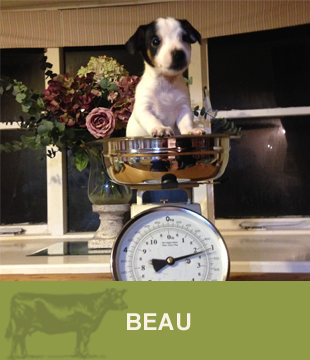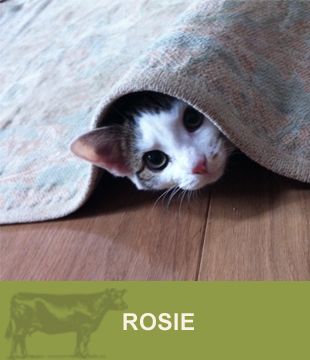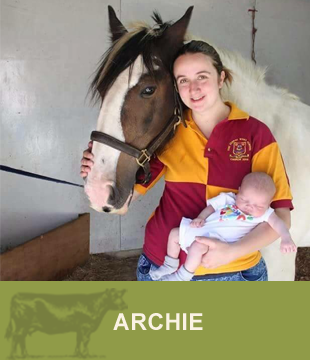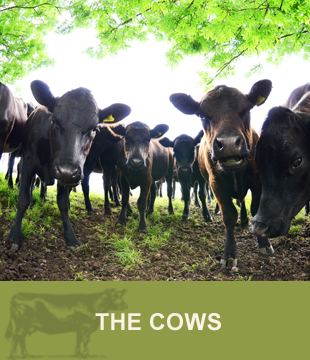 Meet Canni
Canni is a gorgeous 16-year-old black lab. She loves children, cuddles and dressing up! She is now partially deaf and blind and hobbles along, but we love her all the same!! Favourite pastimes now - sleeping!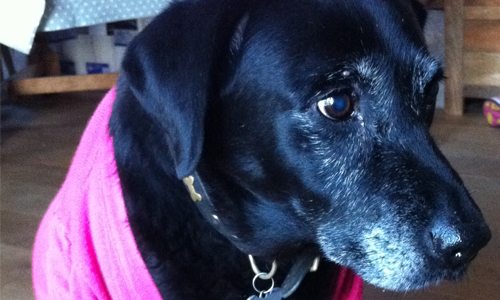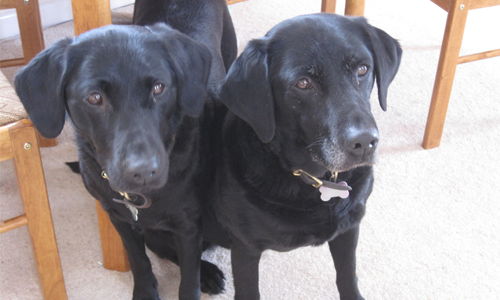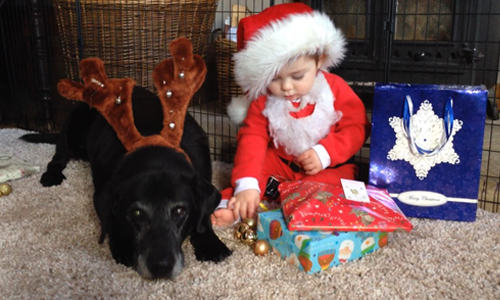 Meet Roo

Roo is 12. She is friendly but timid and loves being outside! Very maternal, has had 2 litters of pups, some of which live in the village and some come to 'holiday' with us on the farm! Her favourite past-times are chasing rabbits, jumping in water troughs and canals and picking up pheasants when out on a shoot.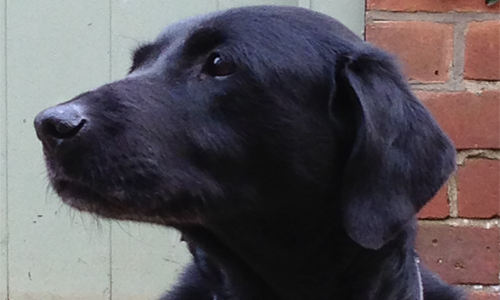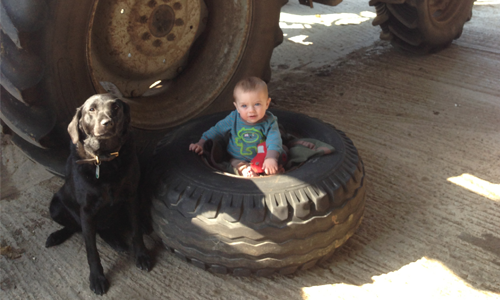 Meet Beau
Well…She is still very young, loves children and annoying the older two dogs! Very cute and cuddly but quite mischievous! She has calmed down lots but may be very excited when you first meet her!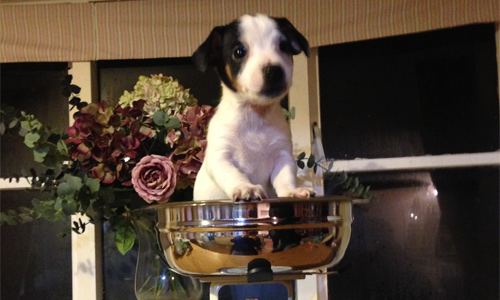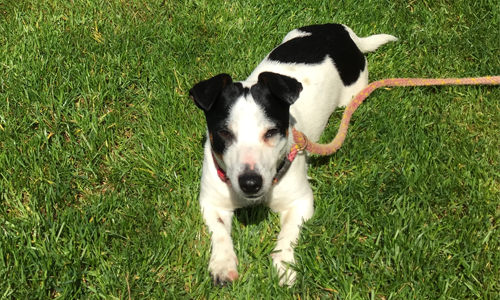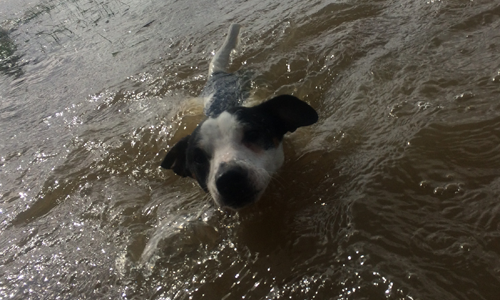 Meet Rosie

We 'rescued' her as a kitten. She has been a lovely cat to have around. Friendly and may even sit on the caravan doorstep to say hello. A great hunter. Likes to tease Beau.

You may see Rosie carrying a few furry friends, so please don't be alarm, it's natural.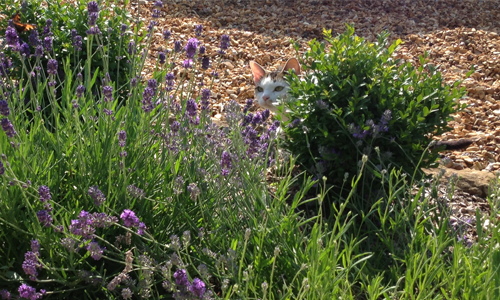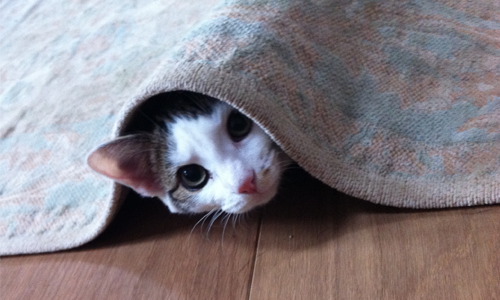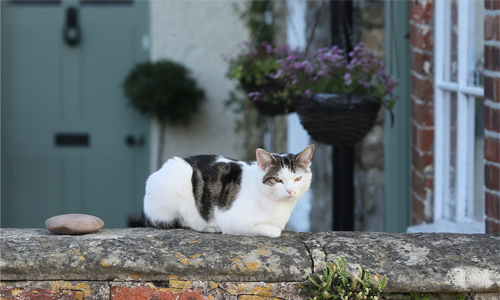 Meet Archie
Archie was born in 2002 and when Jay (pictured) brought him home, he resembled a rescue case and was nothing but skin and bone. He's a fabulous horse and will turn hoof to anything, he's done driving, jumping, showing and much more!!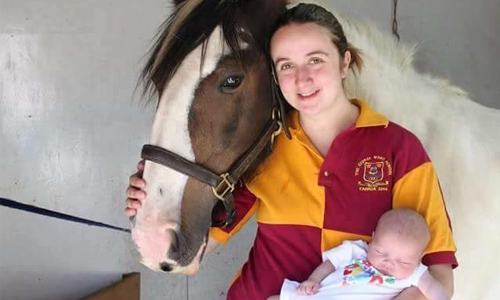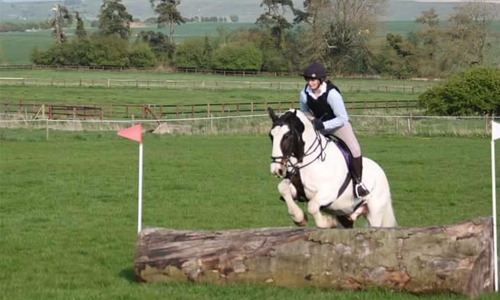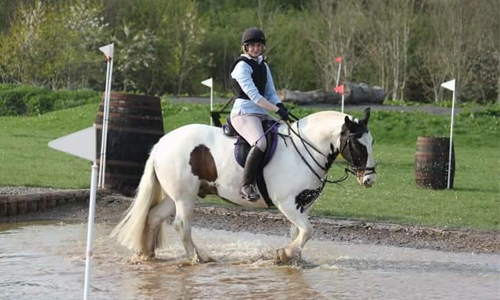 Meet the Cows

We have a predominantly Aberdeen Angus suckler herd, some of which you will see in various fields in the village. We farm approximately 200 animals.